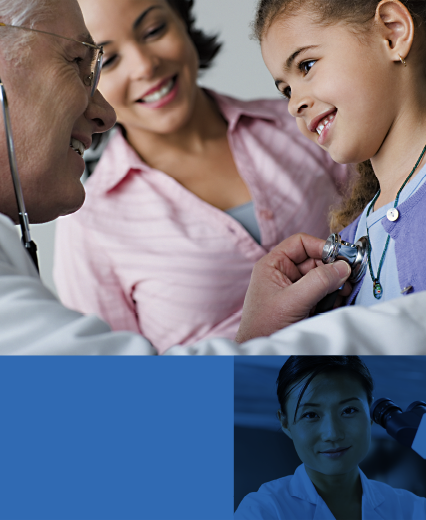 GLOBAL HEALTH CARE PROFESSIONALS FACE INCREASINGLY COMPLEX CHALLENGES:
The ever-present threat of infectious disease: emergence of new pathogens, globalization of epidemics and epizootics, resurgence of old diseases, and bacterial resistance
Proven links between infectious diseases, certain cancers, and metabolic diseases
New risks related to food, water, and environmental quality

---
---
These challenges require a global and multifaceted response.
Though infectiology remains Institut Mérieux's key area of expertise, it is also developing cross-disciplinary approaches to address major global public health issues.
Institut Mérieux has thus developed a unique approach that encompasses:
Human medicine via diagnostics and immunotherapy (bioMérieux and Transgene)
Veterinary diagnostics (bioMérieux)
Food and environmental safety (Mérieux NutriSciences and bioMérieux)
Training and education (Mérieux Université)
International scientific and medical  intelligence (Mérieux Développement and the Mérieux Research Grants network)
With the family foundations the Institute is also committed to epidemiological surveillance in infectious areas as well as providing care to the poorest of the poor.
This multi-factoral approach to disease and the complementary relationship between the Institute's companies are the key to providing solutions that address the world's main public health challenges.

A global approach to health