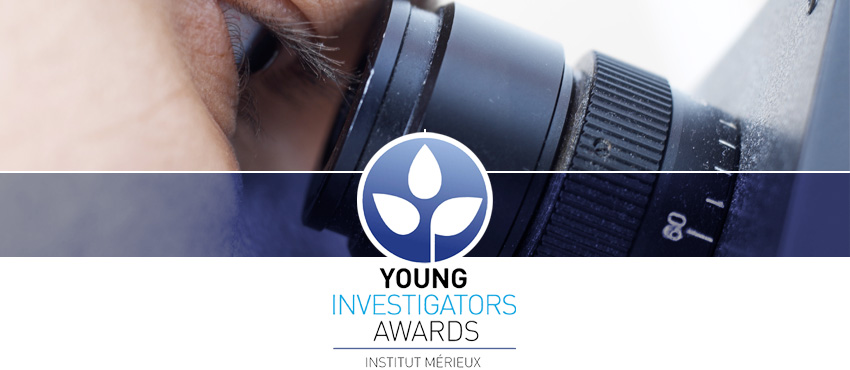 Institut Mérieux is committed to supporting research on public health issues with worldwide relevance. In this context it created the Young Investigator Awards, a program dedicated to promising researchers and investigators from both high and low/middle income countries, with an initial focus on teams working on antimicrobial resistance, a major public health issue worldwide.
Owing to its success, this program has been more recently broadened to other topics, like microbiota & nutrition, oncology or food safety.
Every year, prizes worth €10,000 are awarded to young clinicians or biologists with less than 15 years' postdoctoral experience, who contributed to significant advances in public health priority areas. The candidates are spotted by local societies partnering with the Institute and its subsidiaries. These societies collaborate with the Institut Mérieux Scientific Council to shortlist the winners. The prize is given during the societies' annual congress or any other visible event with national or regional outreach.
Since inception of the Young Investigators Awards program in 2012, nearly 90 young recipients have been honored around the world.
Last awards
Angela CHOW
Singapore
Antimicrobial resistance, infection prevention, infectious disease surveillance and emerging infectious diseases.
Satoshi NAKANO
Japan
National surveillance of pneumococcal infections in children, demonstration of the efficacy of pneumococcal vaccines, discovery of novel drug-resistant clones and their resistance mechanisms.
Kageto YAMADA
Japan
Research on antimicrobial resistance of some bacteria causing otitis and diarrhea and development of innovative rapid tests for SARS-CoV2.

86
awards attributed since 2012


in
5
main fields of research
---
YOUNG INVESTIGATORS AWARDS across the world