New approaches to immunotherapy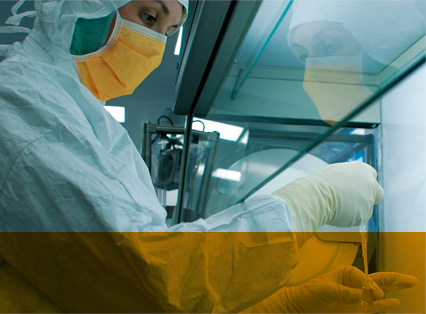 ---
---

Transgene
Euronext-listed biotechnology company that is 57% owned by Institut Mérieux


Strasbourg (France)
Areas of activity
Viral based immunotherapies, with therapeutic vaccines and oncolytic virus, against cancer and infectious diseases

Operational activities in Strasbourg and Lyon in France

close to
150
employees

---

IMMUNOTHERAPY FOR CANCER
AND INFECTIOUS DISEASES
Transgene is a biotechnology company that develops therapeutic vaccines and oncolytic viruses to treat cancer and infectious diseases.
Transgene's immunotherapy products are designed to induce or enhance an immune response to specific tumors or infected cells. Their goal is to give the patient's immune system the ability to fight off the disease itself. Transgene's products use viral vector technology to directly or indirectly kill infected cells.
These innovative approaches are appropriate candidates for combinations with existing and future therapeutic solutions (chemotherapy, surgery, radiotherapy, antiviral therapy, immune checkpoint inhibitors), and should meet a number of unmet medical needs. Immuno-oncology is evolving fast and is progressively becoming a pillar of future cancer treatments.


APPLIED RESEARCH
& VIRUS ENGINEERING
With proven expertise in applied research, virus engineering, and pre-clinical and clinical developments, Transgene targets important public health needs.
Oncology: lung cancer, hepatocellular carcinoma, and severe cancer programs
Infectious diseases: products targeting Hepatitis B, HPV, and tuberculosis
Along with this research, Transgene's strategy is to identify prognostic and predictive "biomarkers" to anticipate a patient's response to therapy in order to improve product efficacy and provide more personalized medicine.
In collaboration with academic and hospital research programs, Transgene designs new immunotherapeutic products and works on pre-clinical development and clinical trials for products. To date, five products are at clinical stage. The company's strategy is to generate compelling clinical results that should materialize into co-development or partnerships with the industry.