In vitro diagnostics serving the fight against infectious diseases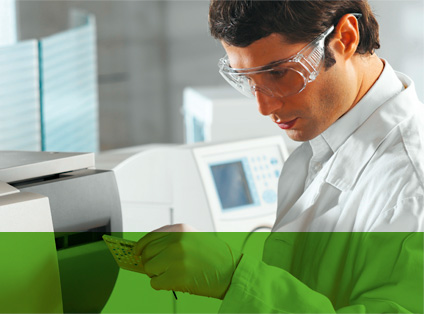 ---
---

bioMérieux
Euronext-listed company, 59% owned by Institut Mérieux


Marcy l'Etoile
(near Lyon, France)
Areas of activity
Diagnostic solutions (reagents, systems and software) for clinical and industrial applications
Customers
medical testing and private research or hospital laboratories, industrial quality control laboratories

15
bio-industrial production sites and 17 R&D sites


Present in more than
160
countries


more than
12,800
employees


Sales in 2019
€3,118 M
---

A GLOBAL PLAYER
IN IN VITRO DIAGNOSTICS
bioMérieux's mission is to improve global public health through in vitro diagnostics.
The company focuses on two main areas:
Clinical diagnostics for infectious diseases primarily, as well cardiovascular emergencies
Industrial microbiology
bioMérieux develops, produces, and markets diagnostic systems including:
Reagents needed to detect, identify, and quantify pathogens
Systems to automate these tests
Software to process and interpret laboratory tests
Personalized services for medical testing and industrial control laboratories.
With more than 55 years of experience, bioMérieux is now a major player in the fields of in vitro diagnostics and the fight against infectious diseases. The company is a world leader in clinical microbiology and industrial microbial control. Its extensive international network make it possible to take on diseases that cut across borders and support its clients all over the world.


PIONEERING
DIAGNOSTICS
Thanks to its experience and its international R&D programs, bioMérieux can provide health professionals and industries with innovative tools to improve tomorrow's health care:

Point-of-care diagnostic solutions that are better integrated into treatment time
High medical-value tests that provide quicker results and are particularly effective in the fight against multi-drug resistant bacteria
Syndromic molecular diagnostics tests that target several bacteria, fungal infections, and parasites that could cause a particular set of symptoms (diarrhea, respiratory diseases, meningitis, etc.) in one single test
Companion diagnostic tests for personalized medicine
A large range of solutions to prevent and determine the source of contamination in agri-food, cosmetic and biopharmaceutical products to protect consumers' health
Applications for veterinary medicine, reflective of a comprehensive approach to health care that breaks down barriers between humans and animals